Return to Headlines
A.R.M.O.R. Student "Shout Out"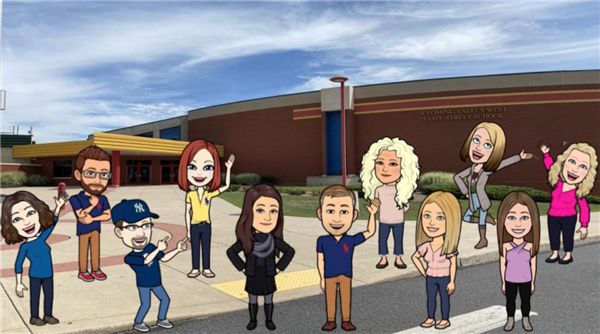 ARMOR is State Street's School Wide Positive Behavioral Interventions & Supports (PBIS) Team. Students at State Street know that ARMOR stands for
Attention, Responsibility, Motivation, Organization & Respect. State Street is proud to "Shout Out" the following students for "wearing their ARMOR every day" and tackling on-line learning packet work, and the hybrid mode of instruction -- all while displaying the traits of ARMOR. It is no easy task during this pandemic! Congratulations to the students and their families! WE ARE PROUD OF YOU!
Students recognized for the first half of the year:
John Aument
Kevin Aument
Izayah Beals
Shy'anne Bumpers
Caitriona Branas
Avery Brennan
Addyson Cardillo
Ally Cardillo
Gabriel Cary
Brayden Clark
Odin Clark
Hope Comas
Alexis Dixon
Lilly Eckstein
Lana Eiden
Daniella Gadomski
Harper Gadomski
Natalie Geffert
Gaberiel Golden
John Gould
Jacoby Green
Antonia Gregorwicz
Bella Gwynn
Liam Jackson
Carmelo Jiminez
Thomas Johnston
Ryan Jumper
Savannah Kaminski
Dawn Katchko
Joshua Kioske
Rylee Kocher
Adalynn Knox
Owen Krasavage
Rylee Labarr
Lavina Lang
Vincent Lammey
Briana Lora
John Lyons
Alyrah McKay
Devin Messersmith
Anthony Monroe
Bethany Mulcahy
Ava Mullery
Ivy O'Boyle
Sebastian Ogrodnick
Samuel O'Kane
Zaniel Rodriguez
Stashia Russell
Audrey Schattenberg
Jackson Sheridan
Jenna Shoemaker
Joseph Sibley
Bethany Sienkiewicz
Eli Sienkiewicz
Jesse Skursky
Jayce Souder
Andrew Stinson
Matthew Tatarynw
Damian Taylor
Lucas Thomas
Scarlet Warner
Lillian Webb
Mya Welch
Ripley Wygant